Consistency even in extraordinary times
Competitive advantage is at the heart of our investment philosophy. It gives us the confidence that a company can maintain its market position and can deliver high returns and stable growth for investors over time. Our approach combines an analysis of company fundamentals, detailed industry research and a competitive advantage framework to identify the highest quality companies from across the globe.
Global know-how, local resources
Our global equity investment team harness regional, industry and local investment expertise from across the globe to gain a deep and personal understanding of the companies we invest in.
With over 200 equity investment professionals fuelling our research resources, we believe our unique perspective positions us to identify the best opportunities and capture alpha for our clients.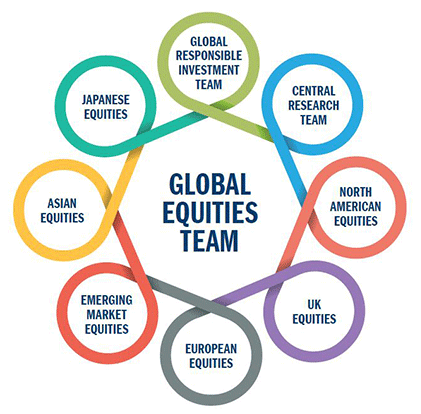 Source: Columbia Threadneedle Investments.