Unconstrained investment approach that gives the fund manager the freedom to invest in the best quality companies from across the globe. Only the fund manager's highest conviction ideas make it into the portfolio. The result is a concentrated portfolio with a high active share of 90% and a low turnover.
High-quality growth focus to brave stormy markets
The fund aims to capture the enduring earnings power of stocks that are able to continually grind out higher earnings despite prevailing economic market conditions. In an environment with increased volatility, high-quality stocks should be better positioned to generate performance and cushion against market fluctuations.
Your clients' investments in experienced hands
David Dudding has managed the Threadneedle (Lux) Global Focus Fund successfully since 31 March 2013. With the support of our global equity team and by applying a tried and tested approach, the Global Focus Fund has delivered strong and sustainable risk-adjusted returns.
Fund inception date :
31 March 1993
Holdings :
The Fund invests at least two-thirds of its assets in shares of companies worldwide, in both developed and emerging markets
The ability of high-quality companies to sustain above-average growth and returns is often underestimated, meaning that potential long-term winners trade at a discount to their intrinsic value. We pursue a bottom-up approach, thoroughly analysing both company fundamentals and industry prospects to identify those companies that have a truly sustainable competitive advantage and the ability to maintain pricing power over the long run.
Looking only at individual companies in isolation is not enough. To truly understand how a company is positioned, a detailed knowledge of the industry landscape is essential. We use Porter's Five Forces, the business strategy tool developed by Harvard professor Michael Porter, to assess the competitiveness of different industries.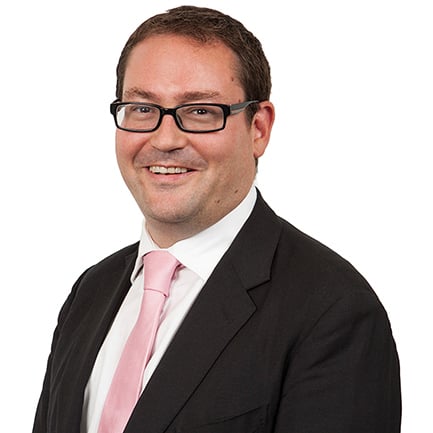 David Dudding joined the company as an equity research analyst in 1999. He has managed the Threadneedle (Lux) Global Focus Fund since 2013 and the Threadneedle European Select Fund since 2008.
David previously worked for John Swire and Sons in Hong Kong and for Investors Chronicle as a financial journalist.
He holds a bachelor's degree in Modern History and a master's degree in European Politics from Oxford University. He also holds the Chartered Financial Analyst designation and is a member of the CFA Society of the UK.
The value of investments can fall as well as rise and investors might not get back the sum originally invested.
Where investments are in assets that are denominated in multiple currencies, or currencies other than your own, changes in exchange rates may affect the value of the investments.
Effect of Portfolio Concentration
The Fund has a concentrated portfolio (holds a limited number of investments and/or has a restricted investment universe) and if one or more of these investments declines or is otherwise affected, it may have a pronounced effect on the fund's value.
Derivatives for EPM / Hedging
The investment policy of the fund allows it to invest in derivatives for the purposes of reducing risk or minimising the cost of transactions.
The fund may exhibit significant price volatility.
Important Information

For internal use by Professional and/or Qualified Investors only (not to be used with or passed on to retail clients). Past performance is not a guide to future performance. The value of investments and any income is not guaranteed and can go down as well as up and may be affected by exchange rate fluctuations. This means that an investor may not get back the amount invested. Threadneedle (Lux) is an investment company with variable capital (Société d'investissement à capital variable, or ""SICAV"") formed under the laws of the Grand Duchy of Luxembourg. The SICAV issues, redeems and exchanges shares of different classes. The management company of the SICAV is Threadneedle Management Luxembourg S.A, which is advised by Threadneedle Asset Management Ltd. and/or selected sub-advisors. This material is for information only and does not constitute an offer or solicitation of an order to buy or sell any securities or other financial instruments, or to provide investment advice or services.
"Subscriptions to a Fund may only be made on the basis of the current Prospectus and the Key Investor Information Document, as well as the latest annual or interim reports and the applicable terms & conditions. Please refer to the 'Risk Factors' section of the Prospectus for all risks applicable to investing in any fund and specifically this Fund. Documents other than KIIDs are available in English, French, German, Portuguese, Italian, Spanish and Dutch (no Dutch Prospectus). KIIDs are available in local languages. Documents can be obtained free of charge on request by writing to the management company at 44, rue de la Vallée, L-2661 Luxembourg, Grand Duchy of Luxembourg, from International Financial Data Services (Luxembourg) S.A. at 47, avenue John F. Kennedy, L-1855 Luxembourg, Grand Duchy of Luxembourg, from www.columbiathreadneedle.com and/or from Belgium: CACEIS Belgium S.A., avenue du Port 86 C b 320, 1000 Brussels.
The mention of any specific shares or bonds should not be taken as a recommendation to deal. The fund characteristics described above are internal guidelines (rather than limits and controls). They do not form part of the fund's objective and policy and are subject to change without notice in the future. The analysis included in this document has been produced by Columbia Threadneedle Investments for its own investment management activities, may have been acted upon prior to publication and is made available here incidentally. Any opinions expressed are made as at the date of publication but are subject to change without notice and should not be seen as investment advice. Information obtained from external sources is believed to be reliable but its accuracy or completeness cannot be guaranteed.
Threadneedle Management Luxembourg S.A. Registered with the Registre de Commerce et des Societes (Luxembourg), Registered No. B 110242 44, rue de la Vallée, L-2661 Luxembourg, Grand Duchy of Luxembourg. Columbia Threadneedle Investments is the global brand name of the Columbia and Threadneedle group of companies.
Millions of people around the world rely on Columbia Threadneedle Investments to manage their money. We look after investments for individual investors, financial advisers and wealth managers, as well as insurance firms, pension funds and other institutions.
Columbia Threadneedle Investments has a comprehensive range of investment funds catering for a broad range of objectives.
Teamwork defines us and is fundamental to our investment process, which is structured to facilitate the generation, assessment and implementation of good, strong investment ideas for our portfolios.