Consistently uncovering the big potential in smaller companies
World in Motion - Global Equities Blog
Our World in Motion global equities blog lifts the lid on what we do and shows you how our investment engine works. From describing company visits and snapshots of the work we do, to exploring the major themes and trends shaping markets.
IDENTIFYING 'HIDDEN GEMS'
The global small cap marketplace of over 4,000 companies provides a rich hunting ground for active managers
TARGETS CONSISTENT RETURNS
Global small caps have outperformed their large cap peers over the long term, offering better absolute and risk adjusted returns
CLEAR AND CONSISTENT APPROACH
Bottom-up portfolio construction creates a good balance between diversification and conviction
BUILDING ON SUCCESSFUL REGIONAL STRATEGIES
The portfolio manager draws on insights from our team of regional small cap equity managers and analysts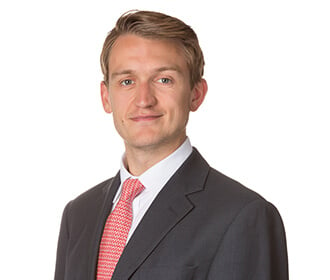 Scott Woods is a portfolio manager within the Global equities team and has been lead manager of the Threadneedle Global Smaller Companies strategy since April 2019. Scott joined the Global equities team in 2015 as an equity analyst with responsibility for researching small cap companies, focusing in particular on US small caps. He was subsequently made deputy portfolio manager on both the Threadneedle Global Smaller Companies strategy and the Threadneedle US Smaller Companies strategy.

Before joining the company, Scott spent three years with Ecclesiastical Investment Management, an SRI-focused asset manager, where he worked as an investment analyst within the global equities team.

Scott holds a Masters degree in Chemistry from the University of Oxford. He also holds the Chartered Financial Analyst designation and the Investment Management Certificate.
Competitive advantage is at the heart of our approach. By understanding the source and sustainability of a company's competitive edge, it gives us the confidence that it can maintain its market position and continue to deliver high returns and stable growth over the long run. We aren't simply looking for companies with the highest returns, but ones where they are either stable or improving, and are sustainable.
Source: Columbia Threadneedle Investments.
Global know-how, local resources
Our global equity investment team harness regional, industry and local investment expertise from across the globe to gain a deep and personal understanding of the companies we invest in.
With over 200 equity investment professionals fuelling our research resources, we believe our unique perspective positions us to identify the best opportunities and capture alpha for our clients.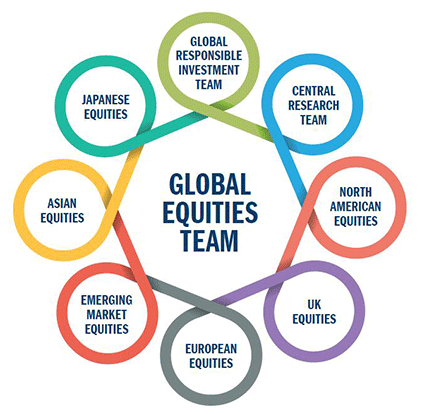 Source: Columbia Threadneedle Investments.
Global Smaller Companies Brochure
KID – Columbia Threadneedle (Lux) Sustainable Outcomes Global Equity
The value of investments can fall as well as rise and investors might not get back the sum originally invested.
Where investments are in assets that are denominated in multiple currencies, or currencies other than your own, changes in exchange rates may affect the value of the investments.
The Fund holds assets which could prove difficult to sell. The Fund may have to lower the selling price, sell other investments or forego more appealing investment opportunities.
Derivatives for EPM / Hedging
The investment policy of the fund allows it to invest in derivatives for the purposes of reducing risk or minimising the cost of transactions.
The fund may exhibit significant price volatility.
Important information: Threadneedle (Lux) is a Luxembourg domiciled investment company with variable capital ("SICAV"), managed by Threadneedle Management Luxembourg S.A.. This material should not be considered as an offer, solicitation, advice or an investment recommendation. This communication is valid at the date of publication and may be subject to change without notice. Information from external sources is considered reliable but there is no guarantee as to its accuracy or completeness. The SICAV´s current Prospectus, the Key Information Document and the summary of investor rights are available in English and/ or in local languages (where applicable) from the Management Company Threadneedle Management Luxembourg S.A., International Financial Data Services (Luxembourg) S.A., your financial advisor and/or on our website www.columbiathreadneedle.com. Threadneedle Management Luxembourg S.A. may decide to terminate the arrangements made for the marketing of the SICAV.

Issued by Threadneedle Management Luxembourg S.A. registered with the Registre de Commerce et des Sociétés (Luxembourg), Registered No. B 110242, 44 rue de la Vallée, L-2661 Luxembourg, Grand Duchy of Luxembourg.

Columbia Threadneedle Investments is the global brand name of the Columbia and Threadneedle group of companies.
Millions of people around the world rely on Columbia Threadneedle Investments to manage their money. We look after investments for individual investors, financial advisers and wealth managers, as well as insurance firms, pension funds and other institutions.
Columbia Threadneedle Investments has a comprehensive range of investment funds catering for a broad range of objectives.
Teamwork defines us and is fundamental to our investment process, which is structured to facilitate the generation, assessment and implementation of good, strong investment ideas for our portfolios.