Paul Wick is the longest tenured portfolio manager in the US technology sector and is supported by one of the largest and most experienced global technology teams in the industry. The 12-strong team is able to leverage the wider resources of the Columbia Threadneedle Investments' group, drawing on a range of expert knowledge and macro, top-down insights.
High-conviction global approach
While most of the prominent tech companies are American, there are a number of powerhouses outside the US. This actively managed fund offers investors access to a concentrated 'best ideas' portfolio of technology and technology-related companies from around the globe. Our approach is not benchmark-oriented: we will hold companies where the team has a high degree of conviction and insight.
We follow a disciplined investment process using fundamental analysis to identify companies that have the best growth prospects, are trading at attractive valuations and have the potential to deliver solid investment returns over time. Contrarian in nature, we seek to take advantage of misunderstood and under-researched companies to benefit from trends before they are fully appreciated by the market.
Driven by high-quality research
Meeting companies and conducting our own fundamental research drives our decision-making and lies at the heart of our stock-picking approach. As the only major tech team based in California's Silicon Valley, we are at the heart of the technology industry, with direct access to major companies and innovative start-ups. compañías importantes e innovadoras start-ups.
We have a proven track record of strong long-term returns and protecting assets at times of market stress. Being valuation aware reduces volatility and has helped the fund to outperform its peers when markets are rising and through various crises, including the global financial crisis.
Strategy inception date:
30 April 1997
Benchmark index:
MSCI World – Information Technology
Peer group:
GIFS Offshore – Sector Equity Technology
The Global Technology team assesses a company's future growth and capital appreciation potential against its current valuation when constructing a concentrated and conviction-weighted portfolio. This investment approach of balancing growth with valuation awareness has allowed the strategy to meaningfully participate in rising markets, while protecting capital in higher risk environments.
The large and experienced team is led by the longest tenured fund manager in the technology sector and has offices strategically located in Menlo Park, California (Silicon Valley) and New York City. Fundamental investment analysis focuses on free cash flow generation, competitive advantages, current or nearterm path to profitability and valuations that allows for future appreciation. Detailed analysis combined with industry knowledge seeks to exploit significant technological trends that are not yet appreciated by the marketplace; the team's investment theses are often considered contrarian in nature.
The portfolio manager will sell companies that exhibit slowing revenue or earnings growth, whose business franchises are threatened by an industry shift or technological innovation, that exhibit a deterioration in their financial position or that approach established valuation targets.
Identifying the best growth opportunities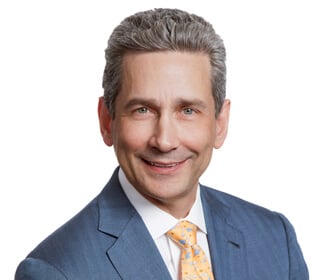 Paul Wick is the lead portfolio manager for the Seligman Technology Group at Columbia Threadneedle Investments. He joined the company in 1987 and for almost two decades has managed the Seligman Communications and Information Strategy. In 2001, he began managing a long-short investment vehicle focused on opportunities in the technology sector. He is recognised as a leading technology investor, specialising in the semiconductor and electronic capital equipment industries, as well as in the software and computer hardware industries.
The value of investments can fall as well as rise and investors might not get back the sum originally invested.
Where investments are in assets that are denominated in multiple currencies, or currencies other than your own, changes in exchange rates may affect the value of the investments.
Effect of portfolio concentration
The Fund has a concentrated portfolio (holds a limited number of investments and/or has a restricted investment universe) and if one or more of these investments declines or is otherwise affected, it may have a pronounced effect on the fund's value.
Derivatives for epm / hedging
The investment policy of the fund allows it to invest in derivatives for the purposes of reducing risk or minimising the cost of transactions.
The fund typically carries a risk of high volatility due to its portfolio composition or the portfolio management techniques used. This means that the fund's value is likely to fall and rise more frequently and this could be more pronounced than with other funds.
For internal use by Professional and/or Qualified Investors only (not to be used with or passed on to retail clients). Past performance is not a guide to future performance. The value of investments and any income is not guaranteed and can go down as well as up and may be affected by exchange rate fluctuations. This means that an investor may not get back the amount invested. Threadneedle (Lux) is an investment company with variable capital (Société d'investissement à capital variable, or ""SICAV"") formed under the laws of the Grand Duchy of Luxembourg. The SICAV issues, redeems and exchanges shares of different classes. The management company of the SICAV is Threadneedle Management Luxembourg S.A, which is advised by Threadneedle Asset Management Ltd. and/or selected sub-advisors. This material is for information only and does not constitute an offer or solicitation of an order to buy or sell any securities or other financial instruments, or to provide investment advice or services.
"Subscriptions to a Fund may only be made on the basis of the current Prospectus and the Key Investor Information Document, as well as the latest annual or interim reports and the applicable terms & conditions. Please refer to the 'Risk Factors' section of the Prospectus for all risks applicable to investing in any fund and specifically this Fund. Documents other than KIIDs are available in English, French, German, Portuguese, Italian, Spanish and Dutch (no Dutch Prospectus). KIIDs are available in local languages. Documents can be obtained free of charge on request by writing to the management company at 44, rue de la Vallée, L-2661 Luxembourg, Grand Duchy of Luxembourg, from International Financial Data Services (Luxembourg) S.A. at 47, avenue John F. Kennedy, L-1855 Luxembourg, Grand Duchy of Luxembourg, from www.columbiathreadneedle.com and/or from Belgium: CACEIS Belgium S.A., avenue du Port 86 C b 320, 1000 Brussels.
The mention of any specific shares or bonds should not be taken as a recommendation to deal. The fund characteristics described above are internal guidelines (rather than limits and controls). They do not form part of the fund's objective and policy and are subject to change without notice in the future.The analysis included in this document has been produced by Columbia Threadneedle Investments for its own investment management activities, may have been acted upon prior to publication and is made available here incidentally. Any opinions expressed are made as at the date of publication but are subject to change without notice and should not be seen as investment advice. Information obtained from external sources is believed to be reliable but its accuracy or completeness cannot be guaranteed.
Threadneedle Management Luxembourg S.A. Registered with the Registre de Commerce et des Societes (Luxembourg), Registered No. B 110242 44, rue de la Vallée, L-2661 Luxembourg, Grand Duchy of Luxembourg. Columbia Threadneedle Investments is the global brand name of the Columbia and Threadneedle group of companies.
Millions of people around the world rely on Columbia Threadneedle Investments to manage their money. We look after investments for individual investors, financial advisers and wealth managers, as well as insurance firms, pension funds and other institutions.
Columbia Threadneedle Investments has a comprehensive range of investment funds catering for a broad range of objectives.
Teamwork defines us and is fundamental to our investment process, which is structured to facilitate the generation, assessment and implementation of good, strong investment ideas for our portfolios.